Fhope has been devoting to development of EPS panel packing machine for many years. Our dedicated research and countless experiments help us gained very rich experience in EPS panel packing machine's designing and customization. We have helped EPS factory owners from all over the world with their ungrade in machinery in the past 10 years. This also gave us the opportunity to learn this industry in a deeper level.
In Fhope, you will be talking to professional sales representatives, they will study all the necessary information carefully and give you advice on how to improve your capacity and efficiency. The technical information will be transfered to our professional engineers for analysis and they will make the final design for you.
There are so many possible solutions for you, but we will quote you with the most suitable one not the most expensive one. Because, we think only the suitable machine will be what's good to you, only the suitable machine is really what you want and what you can rely on.
Wrapping type
1. E1800 Horizontal orbital stretch wrapper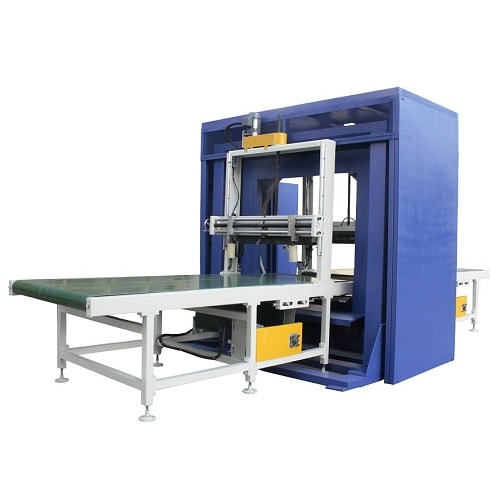 This machine is designed for packing EPS panel with wrapping method. The packing material can be stretch film or PE and knit belt .... Panels will be placed on the conveyor after stacking and the protective rollers will centralize the panels before it enter the wrapping station. Press down rollers are designed for fixing the panels during wrapping process. Photo sensors are available to be attached on the machine for detecting the height of panels.
2. Horizontal orbital stretch wrapping machine with film covering
This machine will cover the panels with a piece of PE film on the top before wrapping. The panels can be fully covered by packing material without a leak, this could prevent potential damage of dampness, dust, stain, combustion and scratch.
3. Bale wrapping machine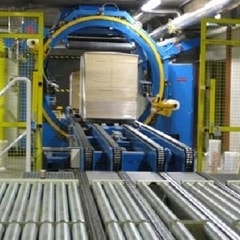 This machine consists of horizontal wrapper and turntable. The machine first wrap the panels in longitudinal direction, after that the panels will pass to the turntable for transversal wrapping. The pack finally will be six sides fully wrapped and sealed. The film carriage's structure enables itself to do a 90 degrees overturn.
Shrinking type:
1. Back packing machine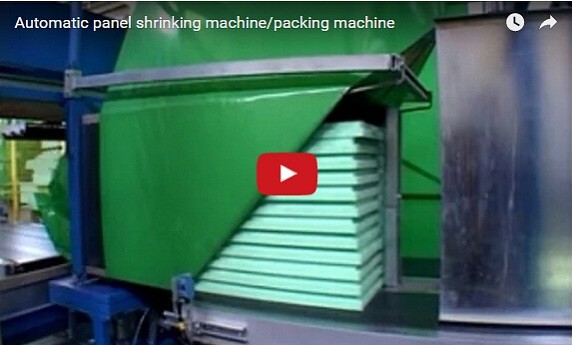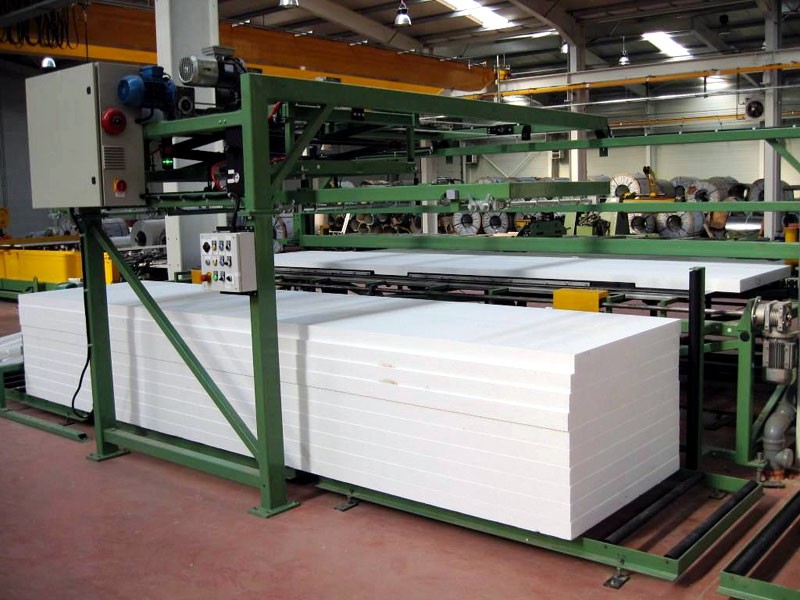 This big machine will pack the stacked panels with PE film and seal the package on the back. The heat blade will cut and seal the film at the same time with high quality. The shrink tunnel will be very big which is enough to cover the whole pack and achieve highest temperature for best shrinking performance. Rollers installed on the rare part of the shrinking tunnel will press the package and make it to be neat and tight.
2. E series shrink packing machine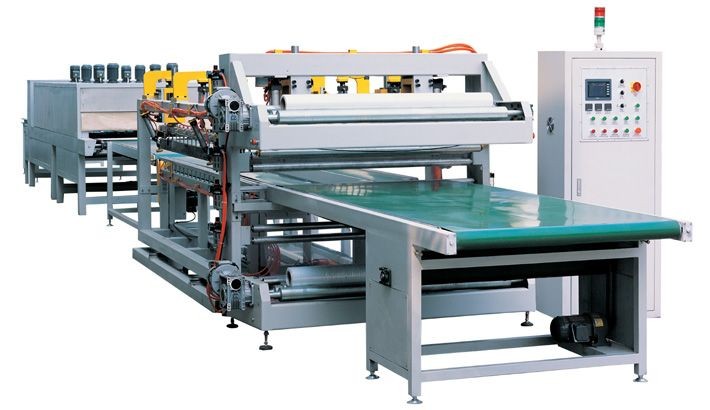 This machine covers panels with PE film and able to seals two sides. It's a very flexible machine, no too much strict requirement of panel's length and width, great tolerance to bear frequent change on diamensions. The machine shrinks the panels in the afterwards. Two side rollers will press two unsealed sides after shrinking. The package will be confined and sealed after pressing and is qualified to prevent all the possible damages.
Automatic packing line
EPS panel automatic packing line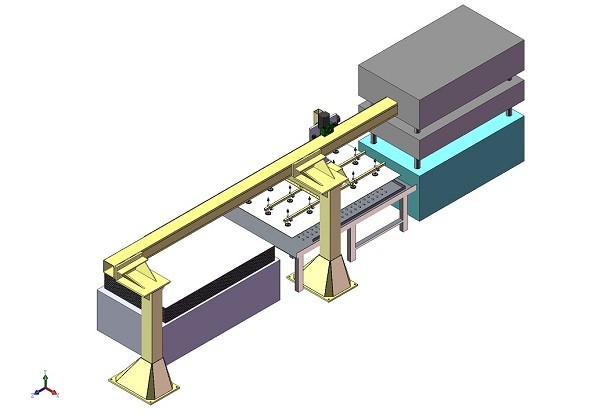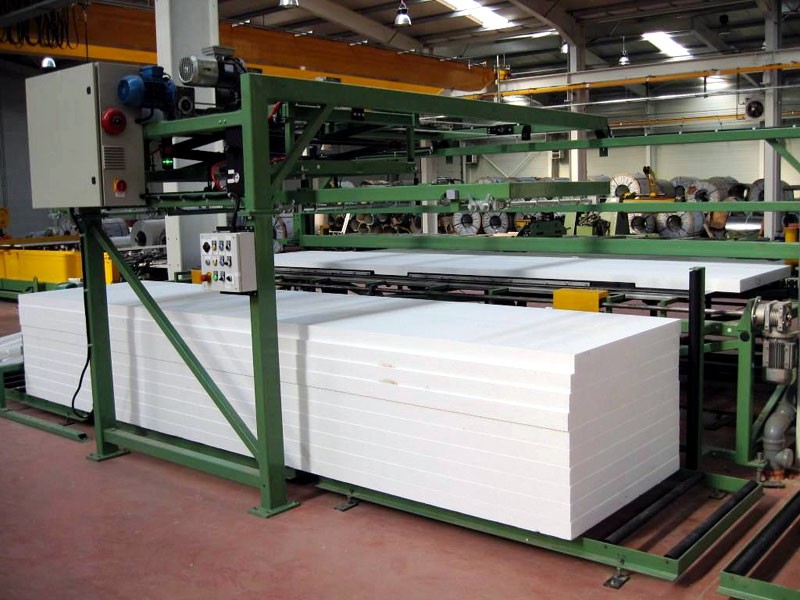 Automatic panel packaging line including conveyor, panel vacuum lifter, panel stacking machine, panel strapping machine, panel wrapping machine or panel shrinking machine, panel palletizer . It is an automatic panel packaging system solution is designed for sandwich panel, EPS panel, EPP panel...for automatic online packaging.
Specification designing of Panel Packing Line is for connecting the panel lifter with exit of a panel production Line by vacuum lifter. We offering the best solution which is according your production and packaging requirement. It is ensure your maximum production and packaging speed. Only one staff for all packaging step is coming true by our panel packaging line.
The equipment for panel stacking. The automatic machine to stack insulating EPS, Sandwich panel...parts: Machine will lift the panel vacuum lifter and stack panels in the right position. The whole procedure will be controlled by program. Easy operation can be down by users when modification is required after changing the panels' dimension.
Our panel packaging line represents a leap forward in the design and assembly of packaging machines for all panel packaging process. Its modular construction and high-efficiency each machinery allows the equipment to precisely wrap single or bundle pnale with high-speed accuracy and consistently efficient packaging.